Providing necessary facilities for older people/ October 7th, 2012
During the Summer-Fall'2012 season World Human Dimension in cooperation with members of the Moscow Journalist Community have been busy working on a programme of monitoring and providing safety facilities for older people. Among other things a special attention was drawn to the various city public facilities lacking safe stare cases where adequate handrails are missing. The following supporting materials have been provided.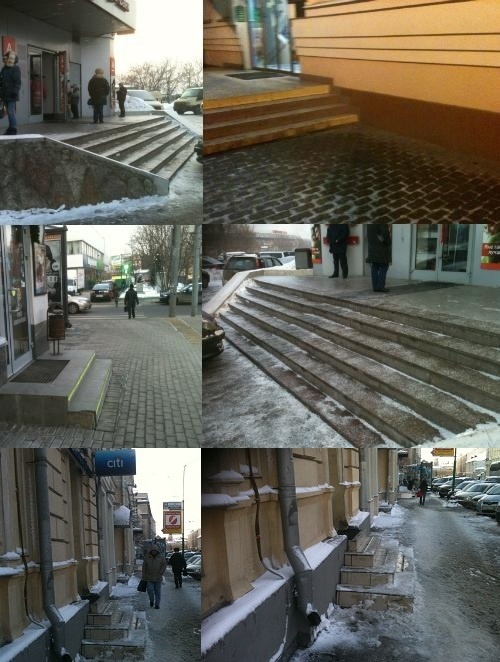 The Programme was designated for the International Day of Older Persons observed on October 1st each year since 1991. An appropriate initiative was taken by the United Nations on the 14th of December 1990.