Follow up Round Table on the Public Committee on UN at 75 Anniversary/ 25 апреля 2019
Late April 2019 WHD held an interactive round table as a follow up to a first meeting of the Public Committee on the UN at 75 Anniversary.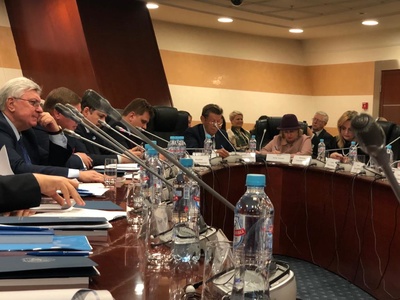 During the Committee some speakers underlined the very up-to-date problems which the UN faces today and will surely face tomorrow. Letting alone a number of programs offered by the participants in terms of the 75 Anniversary, active NGOs apparently have to intensify their efforts on raising the public awareness on the MDGs and SDGs.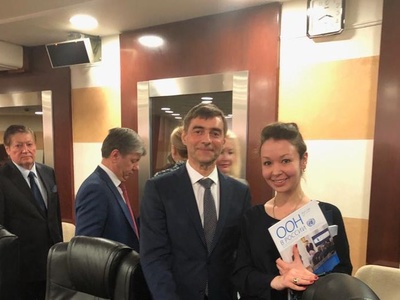 Round table participants emphasised that WHD regards the educational projects to be the essential part of learning on the United Nations and raising public awareness on the UN related matters.
The round table took place in the WHD Headquarters though a major part of the participants including WHD representatives in the US and in Europe joined the discussion via Skype.